Signs of Spring
Trying to get back on track with my intention to spend more time making photographs this year, on March 13, 2020, I headed over to Whitewater Wildlife Management Area (WMA), not certain what I would find but hoping there would be something to photograph. I was not disappointed.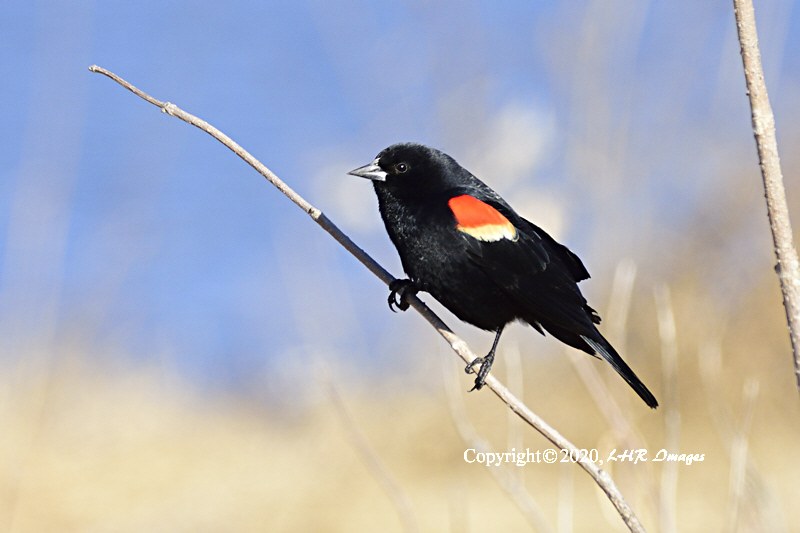 I always consider the Red-Winged Blackbird to be the true harbinger of Spring. After all, some Robins actually stay around all winter but the blackbirds don't. When they return, however, they noisily and joyfully announce their arrival, excited that the days are getting longer and warmer. I was pleasantly surprised to find a flock of them soon after arriving at the WMA and one male (left), resplendent in his mating colors, actually posed very nicely for a few photos.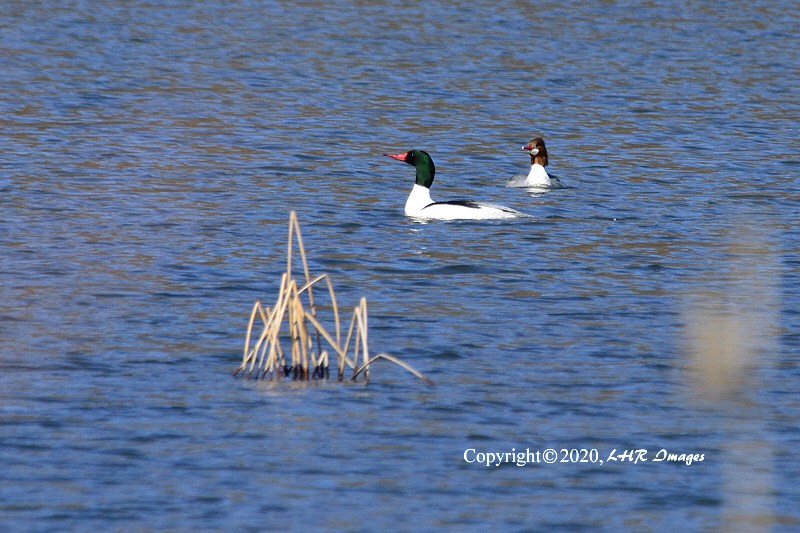 I figured it was too early for waterfowl to be migrating but did manage to find year round resident Common Mergansers. They were pairing up and also showing their mating colors. They were also keeping their distance from the road but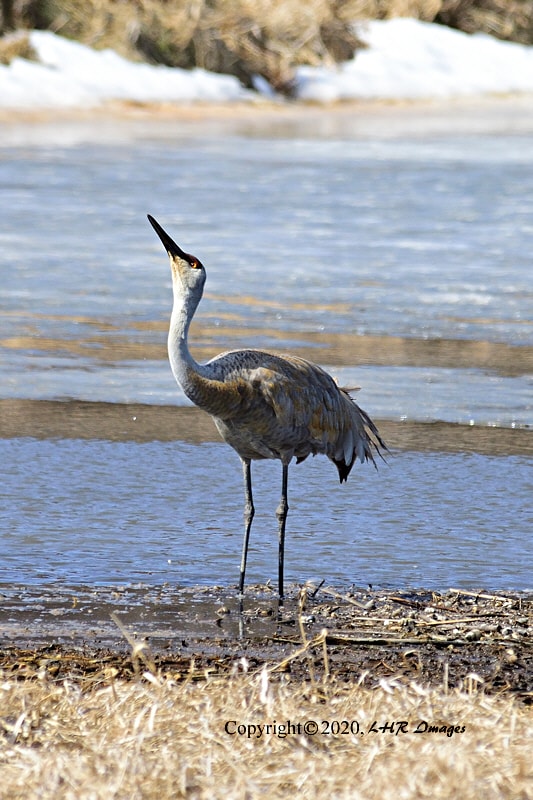 I did manage to squeeze out a few images of them (right).
Another surprise was that the Sandhill Cranes are back. In all, I saw 5 of them but one individual, in particular, put on a nice display for me (left). It found something to eat in the weeds and pointed its beak to the sky as the obviously tasty morsel was swallowed. Down the hatch!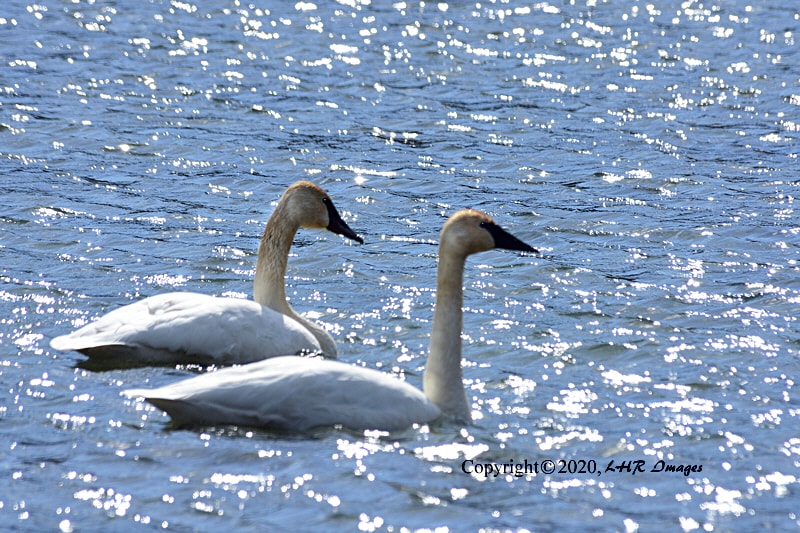 Trumpeter Swans also have been around throughout the winter and have been featured in a couple of my other blog posts. They too are pairing up like the couple to the right who swam quite close to me on sparkling water, back lit by the abundant sunlight..
To wrap up the list of year round residents who are also getting excited about Spring there were plenty of Mallard Ducks, Canada Geese and Hooded Mergansers. The latter were also difficult to photograph. Not only are they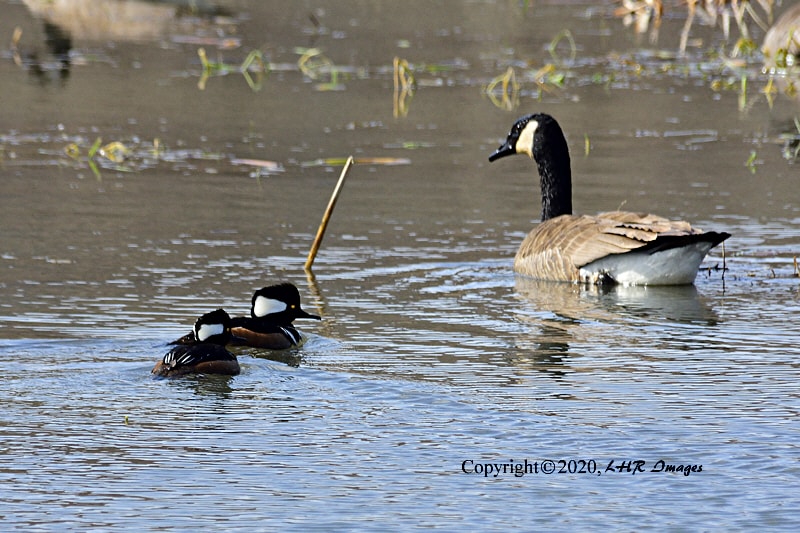 small but they were also staying well away from me. The males were fun to watch with their hoods alternatively going up and down. In the photo at the left, 2 males are swimming near a Canada Goose which gives a good sense of how small these little ducks are. Their hoods are only partly deployed in this photo. Their heads really appear over-sized when the hoods are on full display.
I hope to return to Whitewater WMA frequently over the next few weeks. It will be interesting to see the progress as Spring takes hold.